Back
PublicNTP JAM
September 30, 2019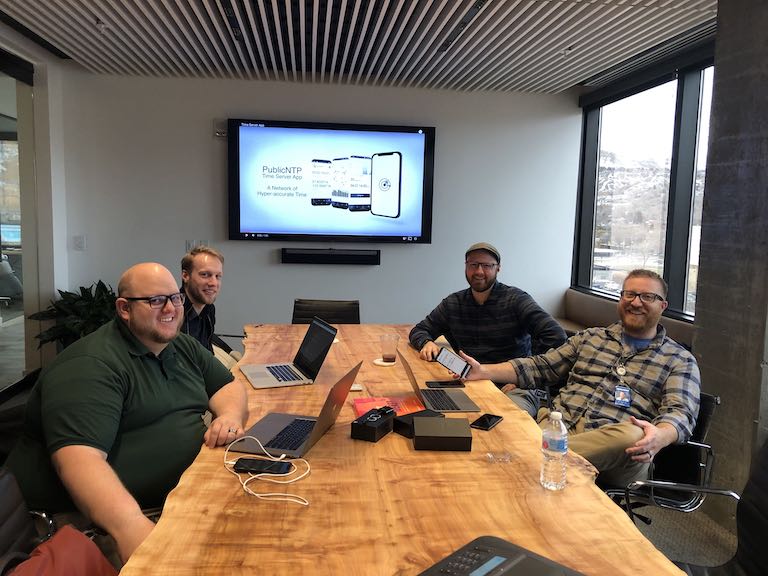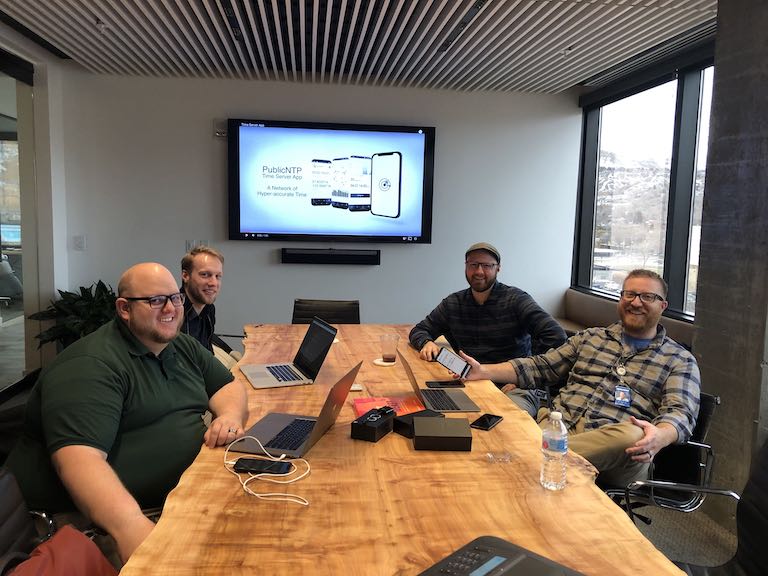 September 30, 2019
Little while back (let's face it, a long while back), I had another opportunity to visit the team out in Salt Lake. Scott and our developers are always pleasant company when working on PublicNTP's objectives.
And WOW, did we get some work done.
First off, Scott and I slated out an entire afternoon to tackle a problem we've wanted to fix for a while. Maintaining our servers in the beginning proved to be an easy 'as-needed' job. Until we started getting into the dozens of deployments realized that our lives in meatspace were distraction enough to miss the fact that several of our servers could stop responding without our knowing.
In the span of an afternoon, we implemented Ubuntu Landscape on every stratum 2 servers in the fleet. Landscape is a wonderful tool that allows us to check and patch our entire fleet at once, as well as optionally have it automatically apply security patches on a periodic basis (we went with nightly).
Our second objective was our baby: the Time Server App. We announced it months ago but this is when it all kicked off. I've loved time servers longer than I can remember but the thought of having an app the public could download always seemed like a fever dream before I met Cody, Eric, Tod, and Scott.
Months of work later, we rallied our resources and posted it to the Play store. The app was a fun challenge but we hadn't drafted a solid Play Store pitch.
Eric and Cody both stepped up to the puzzle. Eric figured out all the hosting and submission details (for his first time doing so, he nailed it). And for the intro, Cody put together this:
Now if that music style sounds familiar, I imagine you've listened to Moby! That's right, our little non-profit reached out and got permission from the artist to use his music to promote our app.
And we couldn't have posted it at all without Tod's rigorous QA on the app prior to launch.
Looking back, it's surprising how our plans shift but our objectives remain the same. The app was by no means perfect at launch it's being refined with regular patches. Our servers are operating more efficiently than ever and we can react to an issue with the software immediately.
Time is what we have and our time in Salt Lake was well spent.